Changes to Flash Support in Chrome |
Google Chrome recently launched an update which changes how Adobe Flash Player works. Unfortunately, this means some extra steps to get older Flash games to work on ArcadeThunder. Use this guide to get your Flash-based games to once again load as normal.
Step 1: When you launch a Flash game, you'll likely see a puzzle piece icon with an "Adobe Flash Player is Blocked" message.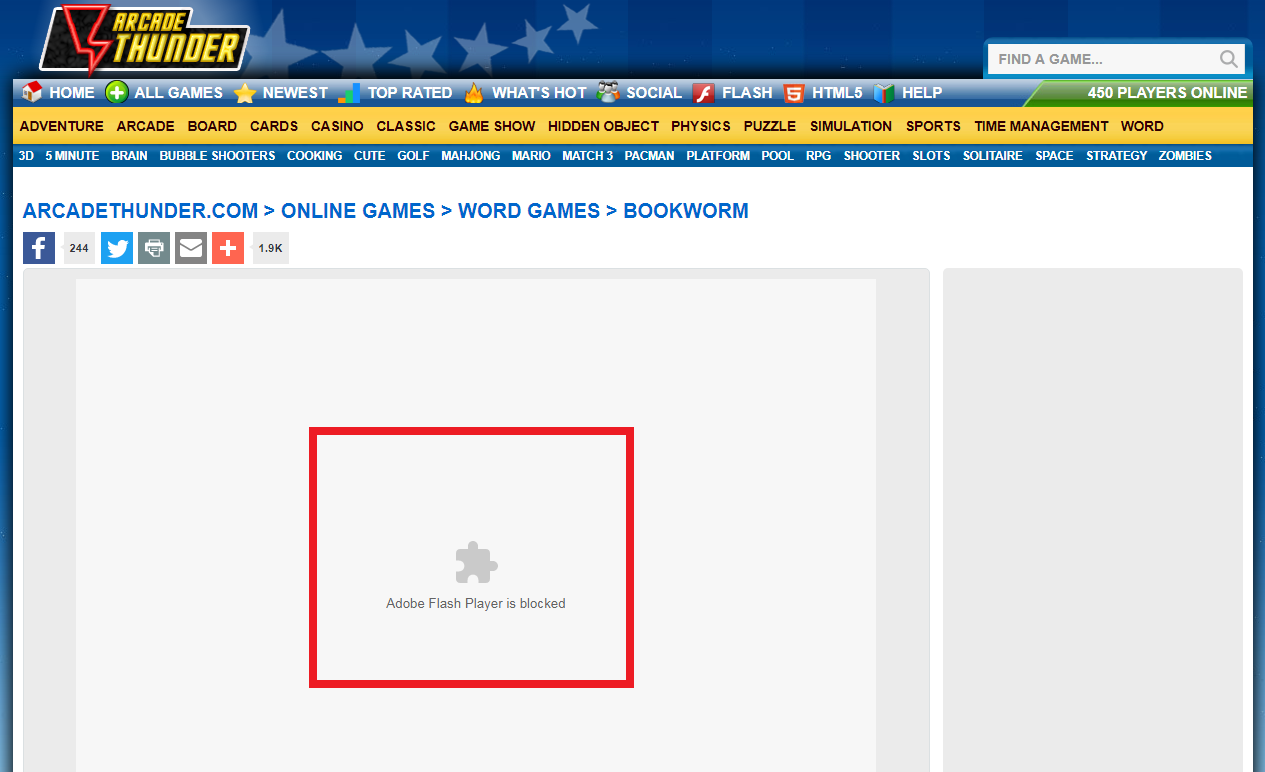 Step 2: From the game page, Click the following icon on the far right side of your address bar.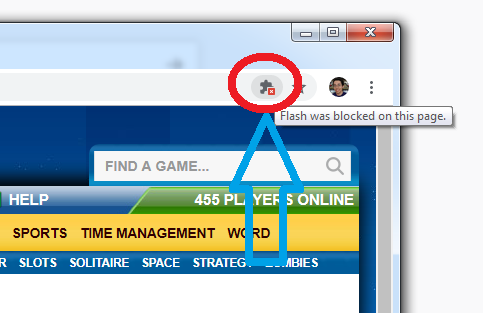 Step 3: On the dialog box that appears, click "Manage"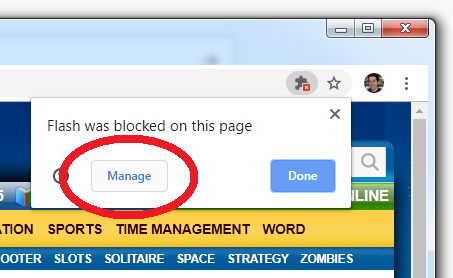 Step 4: Toggle the switch from "Block Sites Using Flash" to "Ask First"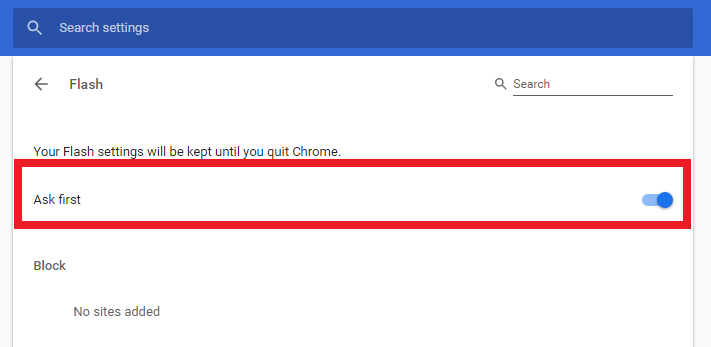 Step 5: Once the setting has been toggled to "Ask First", you are ready to go back to the game you are trying to play. The game should now read "Click to enable Adobe Flash Player"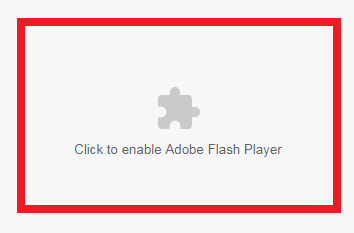 Step 6: Click on the "Enable Adobe Flash Player" button to bring up a dialog box asking for permission to allow Flash to load. Click the "Allow" button.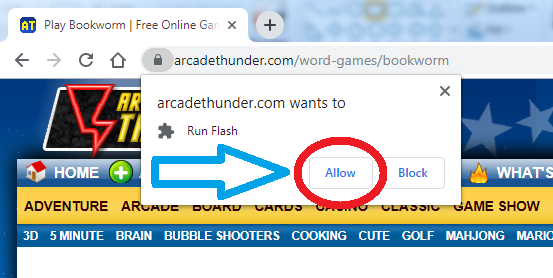 Step 7: The game should now load for you. Note that you will have to Allow Flash Player each time you restart your browser, as shown in Step 6.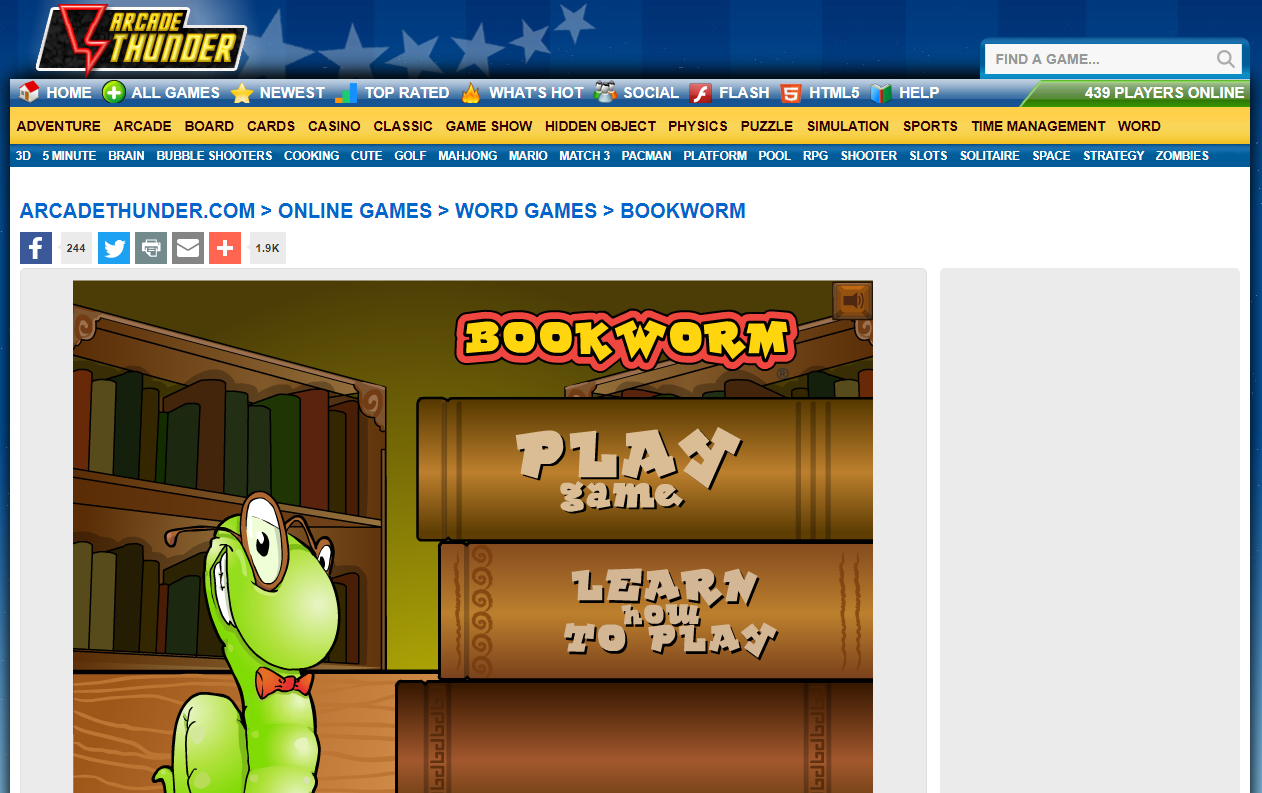 We know it's annoying to have to jump through hoops to get your favorite games to load. ArcadeThunder has no control over this, as Adobe Flash Player is being phased out across the Internet.
Please note that all games released since Mid-2016 have been in the HTML5 format, which does not require any plugin to play. Many older games have also been re-created in HTML5, such as Just Words, Gold Miner, Bubble Trouble, The Fireboy & Watergirl series and more. As developers re-create older games in HTML5, the upgraded version will be added to ArcadeThunder. A full list of HTML5 games can be found
Here
, and a list of older Flash-based titles
Here
.
Thank You for playing games at ArcadeThunder!